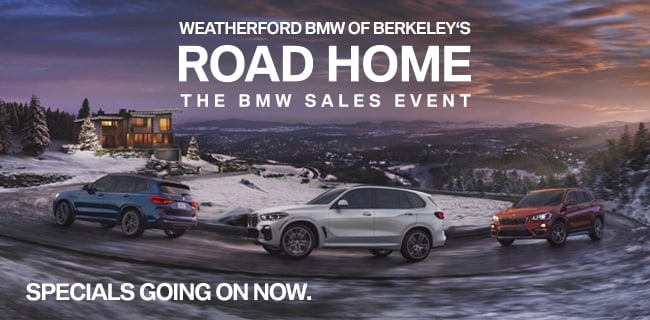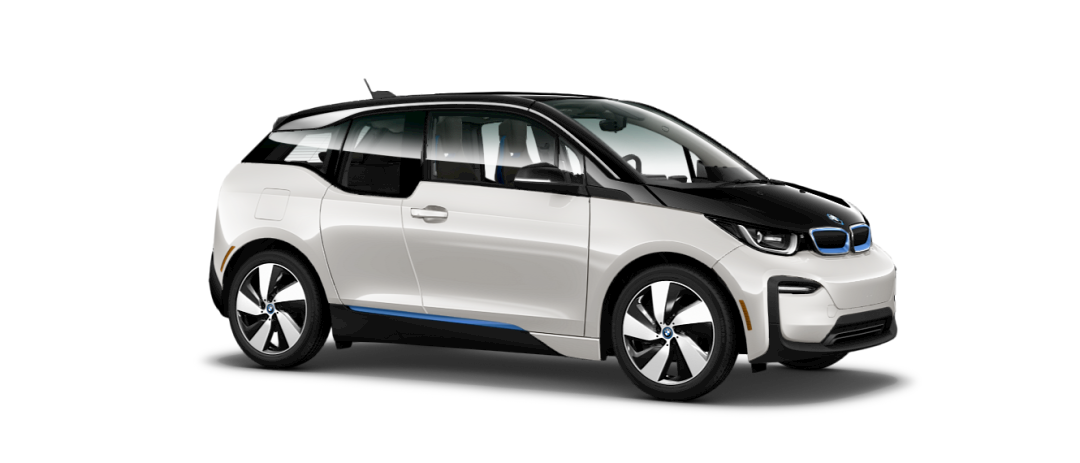 i3 Series
___________________________________________________________________________________
2018 i3 Bev Sedan, #181979




Lease for $149/mo plus tax for 24 months. $4,995 down plus drive offs, BMW loyalty and lease credit. Options include: Technology and Driving Assistant Package, Park Distance Control, Heated Seats, Keyless Start, Automatic Transmission.

One available at this price. VIN VE65198. Must Qualify for BMW Loyalty and Super Elite Programs.

Lease for: $149/mo!
plus tax for 24 months




2018 i3 Rex Sedan, #181938




Lease for $189/mo plus tax for 24 months. $4,995 down plus drive offs, BMW loyalty and lease credit. Options include: Mega World, Sunroof, Heated Seats, Keyless Start, Automatic Transmission.

One available at this price. VIN VD97285. Must Qualify for BMW Loyalty and Super Elite Programs.




Lease for: $189/mo!
plus tax for 24 months










2018 i3 Rex Sedan, #181939




Lease for $189/mo plus tax for 24 months. $4,995 down plus drive offs, BMW loyalty and lease credit. Options include: Mega World, Sunroof, Heated Seats, Keyless Start, Automatic Transmission.

One available at this price. VIN VD97309. Must Qualify for BMW Loyalty and Super Elite Programs.




Lease for: $189/mo!
plus tax for 24 months










2018 i3 Rex Sedan, #181942




Lease for $189/mo plus tax for 24 months. $4,995 down plus drive offs, BMW loyalty and lease credit. Options include: Mega World, Sunroof, Back Up Camera, Heated Seats, Keyless Start, Automatic Transmission.

One available at this price. VIN VD97310. Must Qualify for BMW Loyalty and Super Elite Programs.





Lease for: $189/mo!
plus tax for 24 months




2018 i3 Rex Sedan, #181943




Lease for $189/mo plus tax for 24 months. $4,995 down plus drive offs, BMW loyalty and lease credit. Options include: Mega World, Sunroof, Back Up Camera, Heated Seats, Keyless Start, Automatic Transmission.

One available at this price. VIN VD97312. Must Qualify for BMW Loyalty and Super Elite Programs.





Lease for: $189/mo!
plus tax for 24 months



*Offer valid through 1/2/2019. OL $1,000 Credit not applicable towards Lease Special Cars. All prices exclude government fees and taxes, any finance charges, any dealer document processing charge, any electronic filing charge, and any emission testing charge. 2018 i3 Series leases are 24 month leases at 10k per year. Excess mileage charge of .25 per mile. Lease disposition fee $350. Must be approved through BMW Financial Services Super Elite credit and BMW Loyalty Program. BMW Loyalty is defined as currently owning a BMW within your household. All Leases have $0 security deposit. Not Valid towards a previous purchase. Offer is not combinable with any other offers. Void where prohibited by Law. Other restrictions may apply. Contact dealer for more details at (855) 571-5269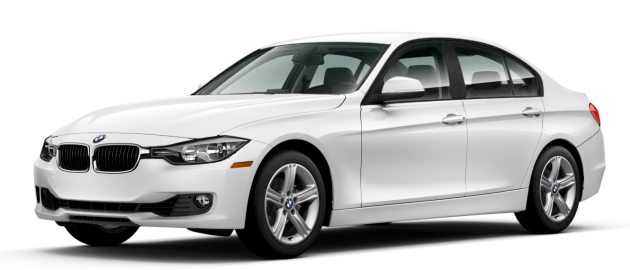 3 Series
___________________________________________________________________________________

2018 320i Sedan, #181672




Lease for $99/mo plus tax for 24 months. $4,995 down plus drive offs, BMW loyalty and lease credit. Options include: Park Distance Control, Heated Seats, Keyless Start, Automatic Transmission.

One available at this price. VIN AH13604. Must Qualify for BMW Loyalty and Super Elite Programs.







Lease for: $99/mo!
plus tax for 24 months



2018 330i Sedan, #181831




Lease for $149/mo plus tax for 24 months. $4,995 down plus drive offs, BMW loyalty and lease credit. Options include: Sport Line, Park Distance Control, Back Up Camera, Keyless Start, Automatic Transmission.

One available at this price. VIN AE22039. Must Qualify for BMW Loyalty and Super Elite Programs.








Lease for: $149/mo!
plus tax for 24 months



2018 328d Sedan, #181813




Lease for $199/mo plus tax for 24 months. $4,995 down plus drive offs, BMW loyalty and lease credit. Options include: Convenience Package, Heated Seats, Navigation, Back Up Camera, Keyless Start, Automatic Transmission.

One available at this price. VIN A756993. Must Qualify for BMW Loyalty and Super Elite Programs.








Lease for: $199/mo!
plus tax for 24 months



2018 328d Sedan, #181586




Lease for $239/mo plus tax for 24 months. $4,995 down plus drive offs, BMW loyalty and lease credit. Options include: Premium Package, Convenience Package, Park Distance Control, Back Up Camera, Moonroof,  Heated Seats, Keyless Start, Automatic Transmission.

One available at this price. VIN JA507613. Must Qualify for BMW Loyalty and Super Elite Programs.





Lease for: $239/mo!
plus tax for 24 months




2018 340i Sedan, #181563




Lease for $239/mo plus tax for 24 months. $5,995 down plus drive offs, BMW Loyalty and Lease credit. Options include: Shadow Sport Edition, Back Up Camera, Navigation, Heated Seats, Apple Carplay, Park Distance Control, Moonroof, Keyless Start, Automatic Transmission.

One available at this price. VIN K384996. Must Qualify for BMW Loyalty and Super Elite Programs.





Lease for: $239/mo!
plus tax for 24 months




2018 340i Sedan, #181561




Lease for $259/mo plus tax for 24 months. $5,995 down plus drive offs, BMW Loyalty and Lease credit. Options include: Shadow Sport Edition, Back Up Camera, Navigation, Heated Seats, Apple Carplay, Park Distance Control, Moonroof, Keyless Start, Automatic Transmission.

One available at this price. VIN K384989. Must Qualify for BMW Loyalty and Super Elite Programs.





Lease for: $259/mo!
plus tax for 24 months



*Offer valid through 1/2/2019. OL $1,000 Credit not applicable towards Lease Special Cars. All prices exclude government fees and taxes, any finance charges, any dealer document processing charge, any electronic filing charge, and any emission testing charge. 2018 3 Series leases are 24 month leases at 10k per year. Excess mileage charge of .25 per mile. Lease disposition fee $350. Must be approved through BMW Financial Services Super Elite credit and BMW Loyalty Program. BMW Loyalty is defined as currently owning a BMW within your household. All Leases have $0 security deposit. Not Valid towards a previous purchase. Offer is not combinable with any other offers. Void where prohibited by Law. Other restrictions may apply. Contact dealer for more details at (855) 571-5269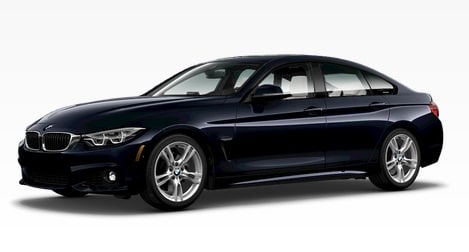 4 Series
______________________________________________________________________________

2019 430i Gran Coupe, #190209




Lease for $259/mo plus tax for 36 months. $5,995 down plus drive offs, Loyalty Credit, and Lease Credit

. Options include: Sport Line, Convenience Package, Park Distance Control, Apple Carplay, Navigation, Moonroof,  Navigation, Back Up Camera, Sport Automatic Transmission, Automatic Seats.




One available at this price. VIN BM17672.

Must Qualify for BMW Loyalty and Super Elite Programs.










Lease for: $259/mo!
plus tax for 36 months



2019 430i Gran Coupe, #190049




Lease for $289/mo plus tax for 36 months. $5,995 down plus drive offs, Loyalty Credit, and Lease Credit

. Options include: Convenience Package, Park Distance Control, Apple Carplay, Navigation, Moonroof,  Navigation, Back Up Camera, Sport Automatic Transmission, Automatic Seats.




One available at this price. VIN AF92393.

Must Qualify for BMW Loyalty and Super Elite Programs.







Lease for: $289/mo!
plus tax for 36 months









2019 430i Gran Coupe, #190039




Lease for $299/mo plus tax for 36 months. $5,995 down plus drive offs, Loyalty Credit, and Lease Credit

. Options include: Convenience Package, Wireless Charging, Heads Up Display, Moonroof,  Navigation, Back Up Camera, Sport Automatic Transmission, Automatic Seats.




One available at this price. VIN AF92420.

Must Qualify for BMW Loyalty and Super Elite Programs.







Lease for: $299/mo!
plus tax for 36 months

 

2019 430i Gran Coupe, #190040




Lease for $329/mo plus tax for 36 months. $5,995 down plus drive offs, Loyalty Credit, and Lease Credit

. Options include: Sport Line, Convenience Package, Park Distance Control,  Wireless Charging, Heads Up Display, Moonroof,  Navigation, Back Up Camera, Sport Automatic Transmission, Automatic Seats.




One available at this price. VIN AF92366.

Must Qualify for BMW Loyalty and Super Elite Programs.





Lease for: $329/mo!
plus tax for 36 months




2019 430i Coupe, #190031




Lease for $329/mo plus tax for 36 months. $5,995 down plus drive offs, Loyalty Credit, and Lease Credit

. Options include: Wireless Charging, Premium Sound, Heads Up Display, Moonroof,  Heated Seats, Navigation, Back Up Camera, Sport Automatic Transmission, Automatic Seats. One available at this price.






Lease for: $329/mo!
plus tax for 36 months




2019 440i Coupe, #190052




Lease for $469/mo plus tax for 36 months. $5,995 down plus drive offs, Loyalty Credit, and Lease Credit

. Options include: Executive Package, Wireless Charging, Moonroof, Heads Up Display, Heated Seats,  Navigation, Back Up Camera, Sport Automatic Transmission, Automatic Seats.




One available at this price. VIN AG52486.

Must Qualify for BMW Loyalty and Super Elite Programs.





Lease for: $469/mo!
plus tax for 36 months







*Offer valid through 1/2/2019. OL $1,000 Credit not applicable towards Lease Special Cars. All prices exclude government fees and taxes, any finance charges, any dealer document processing charge, any electronic filing charge, and any emission testing charge. 2018 4 Series leases are 36 month leases at 10k per year. Excess mileage charge of .25 per mile. Lease disposition fee $350. Must be approved through BMW Financial Services Super Elite credit and BMW Loyalty Program. BMW Loyalty is defined as currently owning a BMW in your household. All Leases have $0 security deposit. Not Valid towards a previous purchase. Offer is not combinable with any other offers. Void where prohibited by Law. Other restrictions may apply. Contact dealer for more details at (855) 571-5269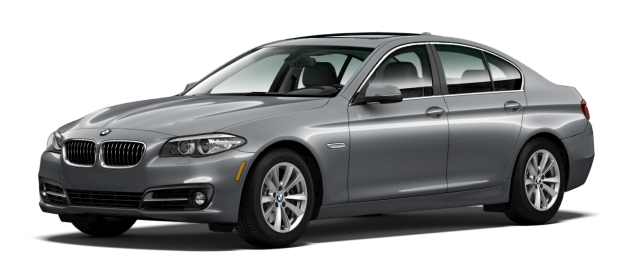 5 Series
______________________________________________________________________________





2018 530e Sedan, #181377




Lease for $339/mo plus tax for 24 months. $5,995 down plus drive offs, BMW Loyalty Credit, and Lease Credit

. Options include: Back Up Camera, Sunroof,  Navigation, Keyless Start, Automatic Transmission.

One available at this price. VIN B251049. Must Qualify for BMW Loyalty and Super Elite Programs.





Lease for: $339/mo!
plus tax for 24 months


2018 530e Sedan, #181887




Lease for $359/mo plus tax for 24 months. $5,995 down plus drive offs, BMW Loyalty Credit, and Lease Credit

. Options include: Premium Package, Back Up Camera, Sunroof,  Navigation, Keyless Start, Automatic Transmission. One available at this price. VIN B253218. Must qualify for BMW Loyalty and Super Elite programs.





Lease for: $359/mo!
plus tax for 24 months




2018 530i Sedan, #181645




Lease for $349/mo plus tax for 24 months. $5,995 down plus drive offs, BMW Loyalty Credit, and Lease Credit

. Options include: Premium Package, Back Up Camera, Sunroof,  Navigation, Keyless Start, Automatic Transmission. One available at this price. VIN WA57422. Must qualify for BMW Loyalty and Super Elite programs.




Lease for: $349/mo!
plus tax for 24 months







*Offer valid through 1/2/2019. OL $1,000 Credit not applicable towards Lease Special Cars. All prices exclude government fees and taxes, any finance charges, any dealer document processing charge, any electronic filing charge, and any emission testing charge. 2018 5 Series leases are 24 month leases at 10k per year. Excess mileage charge of .25 per mile. Lease disposition fee $350. Must be approved through BMW Financial Services Super Elite credit and BMW Loyalty Program. BMW Loyalty is defined as currently owning a BMW in your household. All Leases have $0 security deposit. Not Valid towards a previous purchase. Void where prohibited by Law. Other restrictions may apply. Contact dealer for more details at (855) 571-5269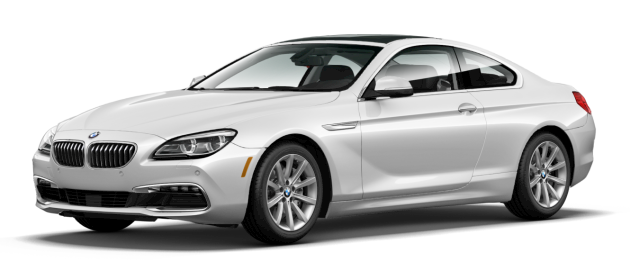 6 Series
__________________________________________________________________________
Check back for more Specials!

*Offer valid through 1/2/2019. All prices exclude government fees and taxes, any finance charges, any dealer document processing charge, any electronic filing charge, and any emission testing charge. 2018 6 Series leases are 36 month leases at 7,500 per year. Excess mileage charge of .30 per mile. Lease disposition fee $350. Must be approved through BMW Financial Services Super Elite credit. All Leases have $0 security deposit. Not Valid towards a previous purchase. Offer is not combinable with any other offers. Void where prohibited by Law. Other restrictions may apply. Contact dealer for more details at (855) 571-5269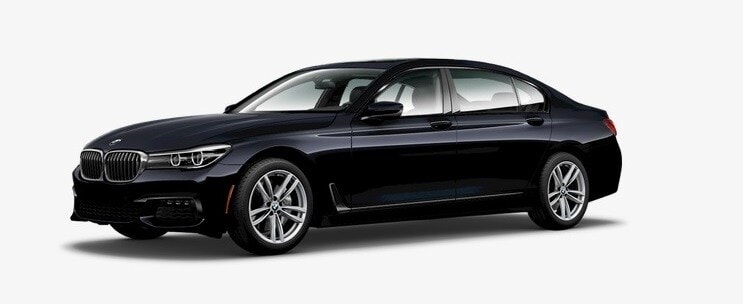 7 Series
______________________________________________________________________________



Check back for more Specials!

*Offer valid through 1/2/2019. OL $1,000 Credit not applicable towards Lease Special Cars. All prices exclude government fees and taxes, any finance charges, any dealer document processing charge, any electronic filing charge, and any emission testing charge. 2018 7 Series leases are 36 month leases at 7,500 per year. Excess mileage charge of .25 per mile. Lease disposition fee $350. Must be approved through BMW Financial Services Super Elite credit and BMW Loyalty Program. BMW Loyalty is defined as currently owning a BMW in your household. All Leases have $0 security deposit. Not Valid towards a previous purchase. Void where prohibited by Law. Other restrictions may apply. Contact dealer for more details at (855) 571-5269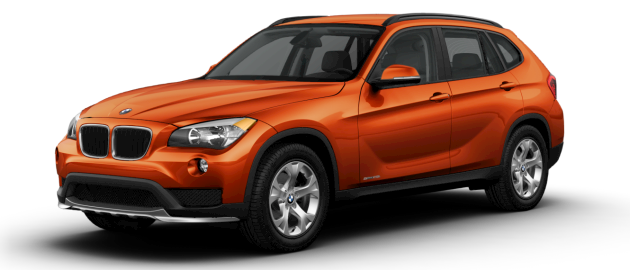 X1 Series
____________________________________________________________________________


2018 X1 sDrive28i, #181875




Lease for $169/mo plus tax for 24 months. $4,995 down plus drive offs, loyalty credit, and lease credit . Options Include: Park Distance Control, Navigation, Heated Seats and Steering Wheel, Back Up Camera, Power Liftgate, Keyless Start,  Automatic Transmission, and Leatherette interior.


One available at this price. Vin 3H43034.









Lease for: $169/mo!


 plus tax for 24 months



2018 X1 sDrive28i, #181796




Lease for $179/mo plus tax for 24 months. $4,995 down plus drive offs, loyalty credit, and lease credit . Options Include: Park Distance Control, Navigation, Heated Seats and Steering Wheel, Back Up Camera, Power Liftgate, Keyless Start,  Automatic Transmission, and Leatherette interior.


One available at this price. Vin 5L09136.









Lease for: $179/mo!


 plus tax for 24 months



2018 X1 sDrive28i, #181638




Lease for $179/mo plus tax for 24 months. $4,995 down plus drive offs, loyalty credit, and lease credit . Options Include: Navigation, Park Distance Control, Heated Seats and Steering Wheel, Back Up Camera, Power Liftgate, Keyless Start,  Automatic Transmission, and Leatherette interior.


One available at this price. Vin 5L08911.









Lease for: $179/mo!


 plus tax for 24 months



2018 X1 sDrive28i, #181772




Lease for $179/mo plus tax for 24 months. $4,995 down plus drive offs, loyalty credit, and lease credit . Options Include: Navigation, Park Distance Control, Heated Seats and Steering Wheel, Back Up Camera, Power Liftgate, Keyless Start,  Automatic Transmission, and Leatherette interior.


One available at this price. Vin 5L09122.








Lease for: $179/mo!


 plus tax for 24 months








2018 X1 xDrive28i, #180985




Lease for $199/mo plus tax for 24 months. $4,995 down plus drive offs, loyalty credit, and lease credit . Options Include: Park Distance Control,  Heated Seats, Back Up Camera, Moonroof, Power Liftgate, Keyless Start,  Automatic Transmission, and Leatherette interior.


One available at this price. Vin 5K29482.









Lease for: $199/mo!


 plus tax for 24 months



2018 X1 xDrive28i, #181394




SPECIAL EDITION
Lease for $249/mo plus tax for 24 months. $4,995 down plus drive offs, loyalty credit, and lease credit . Options Include: Back Up Camera, Power Liftgate, Keyless Start,  Automatic Transmission, and Leatherette interior.


One available at this price. Vin 5L28757.







Lease for: $249/mo!


 plus tax for 24 months




2018 X1 xDrive28i, #181400




SPECIAL EDITION
Lease for $249/mo plus tax for 24 months. $4,995 down plus drive offs, loyalty credit, and lease credit . Options Include: Back Up Camera, Power Liftgate, Keyless Start,  Automatic Transmission, and Leatherette interior.


One available at this price. Vin 5L29363.






Lease for: $249/mo!


 plus tax for 24 months










2018 X1 xDrive28i, #181504




SPECIAL EDITION
Lease for $249/mo plus tax for 24 months. $4,995 down plus drive offs, loyalty credit, and lease credit . Options Include: Back Up Camera, Power Liftgate, Keyless Start,  Automatic Transmission, and Leatherette interior.


One available at this price. Vin 5L29484.







Lease for: $249/mo!


 plus tax for 24 months




2018 X1 xDrive28i, #181505




SPECIAL EDITION
Lease for $249/mo plus tax for 24 months. $4,995 down plus drive offs, loyalty credit, and lease credit . Options Include: Back Up Camera, Power Liftgate, Keyless Start,  Automatic Transmission, and Leatherette interior.


One available at this price. Vin 5L29485.







Lease for: $249/mo!


 plus tax for 24 months



 *Offer valid through 1/2/2019. OL $1,000 Credit not applicable towards Lease Special Cars. All prices exclude government fees and taxes, any finance charges, any dealer document processing charge, any electronic filing charge, and any emission testing charge. 2018 X1 Series leases are 24 month leases at 10k per year. Excess mileage charge of .25 per mile. Lease disposition fee $350. Must be approved through BMW Financial Services Super Elite credit and BMWFS Loyalty Programs. BMW Loyalty is defined as currently owning a BMW in your household. All Leases have $0 security deposit. Not Valid towards a previous purchase. Offer is not combinable with any other offers. Void where prohibited by Law. Other restrictions mayapply. Contact dealer for more details at (855) 571-5269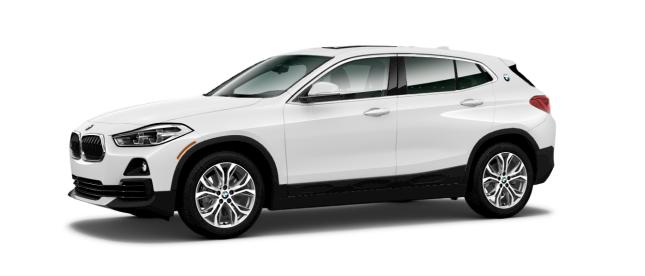 X2 Series
_______________________________________________________________________________

2018 X2 sDrive28i, #181385
Lease for $119/mo plus tax for 24 months. $4,995 down plus Loyalty Credit, Lease Credit, and drive offs. Options include: Convience Package, Back Up Camera, Heated Seats,  Automatic Transmission. 


Vin

EJ81838.

Must Qualify for BMW loyalty and Super Elite Programs.








Lease for: $119/mo!
 plus tax for 24 months

2018 X2 sDrive28i, #181449
Lease for $119/mo plus tax for 24 months. $4,995 down plus Loyalty Credit, Lease Credit, and drive offs. Options include: Park Distance Control, Back Up Camera, Heated Seats,  Automatic Transmission. 


Vin

EJ82696.

Must Qualify for BMW loyalty and Super Elite Programs.








Lease for: $119/mo!
 plus tax for 24 months



2018 X2 sDrive28i, #181329
Lease for $199/mo plus tax for 24 months. $4,995 down plus Loyalty Credit, Lease Credit, and drive offs. Options include: M Sport Package, Navigation, Back Up Camera, Heated Seats,  Automatic Transmission. 


Vin

EJ81435.

Must Qualify for BMW loyalty and Super Elite Programs.








Lease for: $199/mo!
 plus tax for 24 months









2018 X2 xDrive28i, #181161
Lease for $199/mo plus tax for 24 months. $4,995 down plus Loyalty Credit, Lease Credit, and drive offs. Options include: Convenience Package, Park Distance Control, Navigation, Back Up Camera, Heated Seats,  Automatic Transmission. 


Vin

EF72596.

Must Qualify for BMW loyalty and Super Elite Programs.










Lease for: $199/mo!
 plus tax for 24 months




2018 X2 xDrive28i, #181256
Lease for $199/mo plus tax for 24 months. $4,995 down plus Loyalty Credit, Lease Credit, and drive offs. Options include: M SportX Package, Navigation, Back Up Camera, Heated Seats,  Automatic Transmission. 


Vin

EF72679.

Must Qualify for BMW loyalty and Super Elite Programs.







Lease for: $199/mo!
 plus tax for 24 months



*Offer valid through 1/2/2019. OL $1,000 Credit not applicable towards Lease Special Cars. All prices exclude government fees and taxes, any finance charges, any dealer document processing charge, any electronic filing charge, and any emission testing charge. 2018 X2 leases are 24 month leases at 10k per year. Excess mileage charge of .25 per mile. Lease disposition fee $350. Must be approved through BMW Financial Services Super Elite credit and BMW Loyalty Program. BMW Loyalty is defined as currently owning a BMW in your household. All Leases have $0 security deposit. Not Valid towards a previous purchase. Offer is not combinable with any other offers. Void where prohibited by Law. Other restrictions may apply. Contact dealer for more details at (855) 571-5269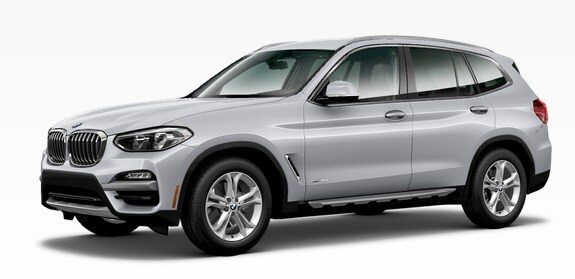 X3 Series
_______________________________________________________________________________

2019 X3 xDrive 30i, #190295


Lease for $329/mo plus tax for 36 months. $5,995 down plus Loyalty Credit, Lease Credit, and drive offs. Options include: Heated Seats, Back Up Camera, Automatic Transmission. 

Vi

n

LE13230

.

Must Qualify for BMW loyalty and Super Elite Programs.








Lease for: $329/mo!
 plus tax for 36 months









2018 X3 xDrive M40i, #181225


Lease for $449/mo plus tax for 36 months. $5,995 down plus Loyalty Credit, Lease Credit, and drive offs. Options include: Premium Package, Navigation, Heated Seats, Back Up Camera, Automatic Transmission. 

Vi

n

0Y98050

.

Must Qualify for BMW loyalty and Super Elite Programs.






Lease for: $449/mo!
 plus tax for 36 months




2018 X3 xDrive M40i, #181583


Lease for $459/mo plus tax for 36 months. $5,995 down plus Loyalty Credit, Lease Credit, and drive offs. Options include: Premium Package, Harman Kardon Surround Sound, Navigation, Heated Seats, Back Up Camera, Automatic Transmission. 

Vi

n

0Z01462

.

Must Qualify for BMW loyalty and Super Elite Programs.







Lease for: $459/mo!
 plus tax for 36 months



*Offer valid through 1/2/2019. OL $1,000 Credit not applicable towards Lease Special Cars. All prices exclude government fees and taxes, any finance charges, any dealer document processing charge, any electronic filing charge, and any emission testing charge. 2018 X3 leases are 24 month leases at 10k per year. Excess mileage charge of .25 per mile. Lease disposition fee $350. Must be approved through BMW Financial Services Super Elite credit and BMW Loyalty Program. BMW Loyalty is defined as currently owning a BMW in your household. All Leases have $0 security deposit. Not Valid towards a previous purchase. Offer is not combinable with any other offers. Void where prohibited by Law. Other restrictions may apply. Contact dealer for more details at (855) 571-5269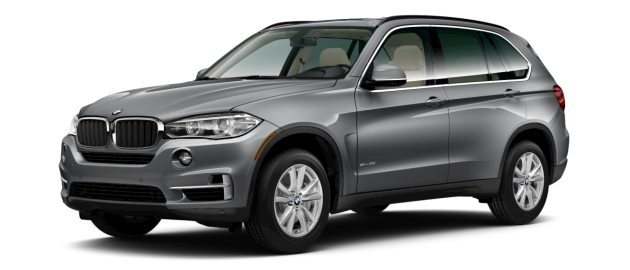 X5 Series
____________________________________________________________________________

2018 X5 sDrive35i, #181550


Lease for $449/mo plus tax for 36 months. $5,995 down plus Loyalty Credit, Lease Credit, and drive offs. Options include:  Navigation,  Heated Seats, Back Up Camera, Moonroof,  All wheel drive, Power Liftgate, Automatic Transmission. 

Two available at this price.  Vin

0Z21530

.
Must Qualify for BMW loyalty and Super Elite Programs.







Lease for: $449/mo!
 plus tax for 36 months



2018 X5 xDrive35i, #181512