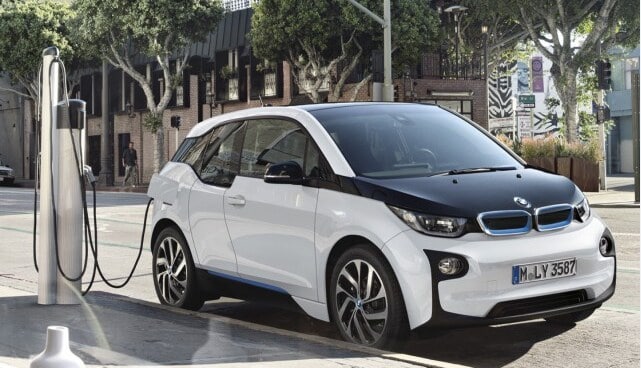 Lease a BMW i3
Electric cars are becoming an increasingly hot commodity as the move away from harmful carbon emissions and calls to protect the Earth get louder and louder. But when it comes to electric vehicles, most have what it takes mechanically, but stylistically leave much to be desired.
The BMW i3 isn't just a BMW electric car, it's the perfect pairing in automotive ingenuity and forward thinking practicality. The i3 offers up a svelte BMW aesthetic while offering up unparalleled electric performance. It's BMW's answer to the green movement's call, an electric, rear-wheel drive hatchback with room to seat four wrapped in a stylish outer chassis.
If you've been thinking about investing in a new electric car, Weatherford has plenty of BMW i3 lease deals running currently that can potentially save you big when it comes time to drive a new i3 off our lot. So what are you waiting for? Come to Weatherford BMW to lease a BMW i3 today and start doing your part to make Mother Nature a bit greener. 
The newest iteration of the i3 includes an electric motor that produces the equivalent of 170 hp, which is enough to let the drive really feel the acceleration under their feet. There is an optional two-cylinder engine, but it performs more like an onboard generator rather than a primary power source. It also extends the range of the i3 beyond the estimated 75 miles to about 130 miles total. Charge times are about 4 hours with a 240-volt connection, and its 'fuel' estimation puts it around the electric equivalent of 139 mpg.
These days, more people are leasing a new BMW than buying, mainly because leasing provides more flexibility when it comes time to trade-up or trade-in after the lease is up and can be a lower monthly payment than if you were on a financing schedule. BMW i3 lease deals can get you into an electric car for little to no money down with lower monthly payments than what you might expect to pay financing one. An i3 lease from Weatherford also means you're backed by one of the most trusted car dealerships in the greater San Francisco area. We take pride in providing superior service our customers can trust when making a green investment.
So if you're thinking about leasing a BMW i3, or are looking for BMW i3 lease deals, make sure to visit Weatherford BMW in Berkley today to find yours.